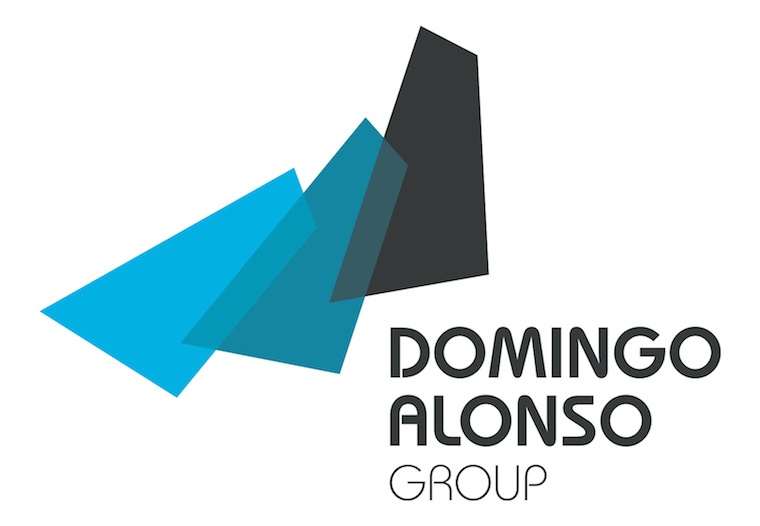 DOMINGO ALONSO GROUP KEEPS ITS FINGER ON THE PULSE OF THE DIGITAL TRANSFORMATION AND NEW TECHNOLOGIES
08 March 2016
The world is changing ever faster and in even more complex ways. When we talk about company strategies, we usually think about the technological, social and economic evolution as the main factor to set the strategy.
This is why the companies must be aware and in constant evolution and reinvention. They have to adapt themselves to the accelerated changes, create new opportunities and look for new forms of customer relations. If not, sooner rather than later, they will run the risk of disappearing.
Detecting necessary changes and overcoming organizational resistances are essential points for the success of this evolution, where new technologies have become an indispensable tool for a company's transformation and survival.
Domingo Alonso Group, following its expansion and diversification strategy, has bet on the investment of Information Technologies, Communication and Consultancy. The Group has invested more than 10 million euros in the last 5 years, creating new companies in this area: Domingo Alonso Computer Applications (AIDA), Singular Factory and Arbentia.
New communication and technology trends have driven Domingo Alonso Group to keep trusting this area, improving its efficiency and approaching the customers even more. This commitment in the development and implementation of new technologies is reflected in the employment of more than 150 professionals, including partly and wholly owned companies. The Information, Communication and Consultancy division has become one of the strongest points of the Group, at both local and international levels.
Within the offered solutions, several products have been developed by different "Software Factories" of the Group.
AIDA, one of the companies of this Canarian group, created in 2008, is internationally known because of the development and support of products as SIMA. SIMA is an application used in the automotive sector for the importer and the dealer's integral management of the Workshop, Parts, Sales and Aftersales.
Currently, the Company is working on the latest version of this tool, using innovative techniques and methods, providing essential improvements for the management of all business processes. AIDA, keeping a close relationship with the Volkswagen Group, leads the launching of new projects in different countries, competing with other companies, like Microsoft. AIDA products are crossing borders and are being used by different countries around the world: Spain, Germany, Luxembourg, Colombia, Perú, Venezuela and Cuba.
Singular Factory is another company related to the New Technologies sector, and is the strongest in developing digital projects and businesses on the Internet. This company, partly owned by the Domingo Alonso Group, has American and Mexican investors support. It is led by Gustavo Medina, founder and CEO. The constant innovation is its premise, creating new products and services, as the following novel solutions:
Coporapp.net (a smartphone app used to get a fast communication between company members, to manage the company knowledge and its corporate procedures), Singularfactoring.com (a digital platform which was selected as finalist for the Citi Mobile Challenge APAC 205. Among many other things, with this platform the suppliers can ask for an advance payment through a discount system). Singular Factory works at international level thanks to its global view, which makes its market be expanded outside Spain, through other markets such as Perú, Colombia, EEUU, Philippines, Central America and Mexico.
On the other hand, Paletexpress is creating centers around the world that launch new projects and ideas. It will soon have 20 centers along Latin America and Miami. Currently, Paletexpress Madrid (Central office), Paletexpress Las Palmas de Gran Canaria and Paletexpress Manila, are already working.
Arbentia is a company dedicated to business consultancy and information technologies. It has been part of the Group for more than two years, and has the offices in Madrid, Vigo and Canarias. At the international level, it works in Colombia, Peru, Miami and soon in Mexico. Arbentia makes available to the clients different solutions related to the customer relationship management (CRM), and other tools to help improving the reporting and the market and business intelligence.
In the Canary Islands there are companies which invest on technologies, but other ones do not. However, Domingo Alonso Group is part of that few Canarian companies that makes a big effort to invest and develop new technologies. It makes the company be more effective and profitable, making more successful customer and suppliers relationships, and society at large, at both local and international level. Domingo Alonso Group is committed to keep constantly progressing and developing its digital transformation and in the future, because they think that it is the only way to control its own destiny.