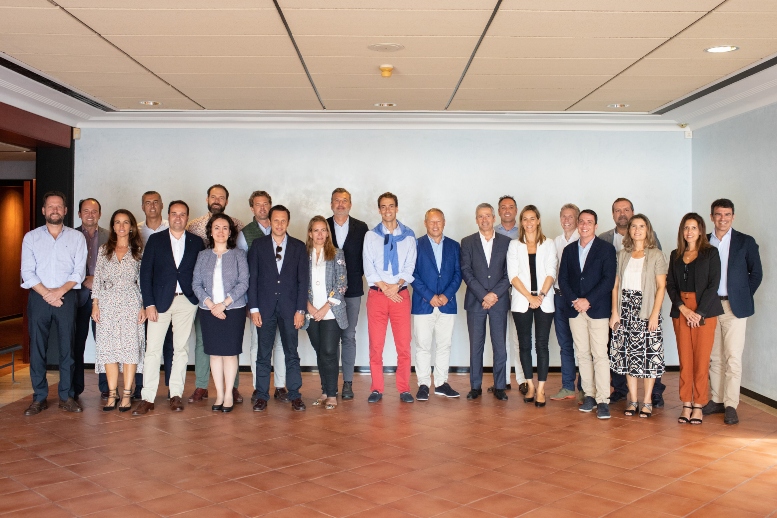 Empresarios canarios apuestan por la formación continua de la mano de LSE.
26 September 2019
La prestigiosa London School of Economics and Political Science (LSE) se trasladó a la isla de Gran Canaria de la mano de la SPEGC con un programa de formación. El Executive Programme Strategic Management & Competitive Advantage busca contribuir al desarrollo y consolidación de las habilidades de empresarios y emprendedores de las islas.
El programa diseñado en conjunto por la LSE y la SPEGC se celebró entre los días 24-26 de septiembre en el Auditorio Alfredo Kraus donde más de 25 participantes compartieron la experiencia de recibir la formación de esta institución londinense. Entre ellos se encontraban miembros de grandes empresas como Domingo Alonso Group, Canaragua, Astican, el Grupo SATOCAN y la Confederación Canaria de Empresarios.

El programa ejecutivo se centró en el contexto económico global, la gestión estratégica y el análisis de ventajas competitivas. Para impartir esta formación viajaron hasta Gran Canaria profesores de la escuela londinense como el Dr. Nilesh Dattani, procedente del departamento de Management, el Dr. Will Venters del área de Grid and Cloud Computing and Knowledge Management y la Dra. Lourdes Sosa, profesora asociada de la reconocida London School of Economics and Political Science.

En estas tres jornadas además de adquirir una visión global del panorama internacional actual, fortalecer el razonamiento analítico, estratégico y fomentar el diseño de entornos más colaborativos, los participantes pusieron sobre la mesa su experiencias y best practices. Con este programa los empresarios canarios demuestran una vez su confianza en la colaboración y creación de sinergias apostando a su vez por Canarias como un ecosistema abierto a la innovación y desarrollo de la economía.
London School of Economics and Political Science referente en formación en Europa.
Más de 120 años de historia avalan la labor de LSE fundada en Londres. Desde sus inicios en 1.895, la escuela ha recibido entre sus profesores y/o estudiantes hasta 18 premios Nobel y 37 líderes mundiales. Actualmente la LSE se sitúa por séptimo año consecutivo en segunda posición del QS World University Ranking en la categoría ciencias sociales y cuenta con un 70% de estudiantes internacionales con más de 100 lenguas diferentes. Con más de 200 eventos al año y ponentes de la talla de Angela Merkel o Bill Gates, la London School of Economics and Political Science se ha convertido en un referente europeo de formación.